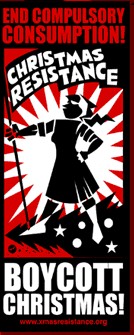 oooo when I am productive I frighten myself....it occured to me today that its the 21st...that means tomorrow is the 22nd then the 23rd then the 24th....and I work all 3 of those days soooooo today is D-DAY for getting my shit in order, tidied and ready to rumble 4 company....
the pastas waiting to be baked for the 2 hot gay men coming over this evening...im still considering trying to get them liquored in hopes theyll make out in front of me...
i guess i gotta do real stuffing....fuck ive never done that b4 and it makes me nervous. I triedto call aunty cathy today but i had no luck, i was gunna pick her brain about stuffing....*start whiney voice now* aunty cathy, can u email me some stuffing wisdom please?
i will try calling again of course and call aunty pam as well...
my kid is gunna shit herself...ive taken msn completely off the computer...this is a challenging age and im just not really happy with the way shit is going with her and her *social life* as she calls it...the secrecy, the scheming, the potential for all sorts of weirdness...time 4 a breather...perhaps after some trust rebuilding it will be different...so im sure she will be a miserable ass over xmas...the thought makes me want to beat her over the head with each present i bought her haha